We feel that by hiring out our rooms and offices at very reasonable rates, we are helping the many charitable organisations in Sudbury and district that use us. Apart from our more permanent office users, we also have many varied users of our meeting rooms.
They include: Open House Monday Morning 'drop in' C'Art (cake and art) Sudbury Society, AA and NA, Visually Impaired Persons, Mencap, Community Singing Group ,Vegan Supper Club, NCT, Counselling Services Chair yoga plus many more.
Free Wi-Fi available throughout the building
Meeting Rooms minimum hire period is 2 hours
Tea and coffee making facilities are available on request
Please Contact Us for enquiries / bookings.
Common Lands Room £11 per hour
Located on the ground floor, with wheelchair access and an accessible toilet, this room is ideal as a drop-in centre or day care room and will accommodate approximately 50 people.
The main room is approximately 14′ x 27′, with an additional partitioned area of about 13′ x 12′, and has its own recently upgraded kitchen complete with oven, fridge, china, cutlery and glassware.
Freemens Room £8.00 per hour
Located on the first floor, this room will accommodate about 20 people.
It is approximately 18′ x 17′ and is ideal for language groups, art and craftsgroup, social meetings,committee meetings, interviews etc
The Babergh Room £6.50 per hour
Located on the ground floor, the room is suitable for counselling, interviews, small social meetings etc.
Suffolk Room £5.00 per hour
Located on the ground floor, this small room is suitable for interviews, counselling etc.
It is approximately 13′ x 9′. It will accommodate up to 5 people but is more suitable for a one to one.
THE COMMONLANDS ROOM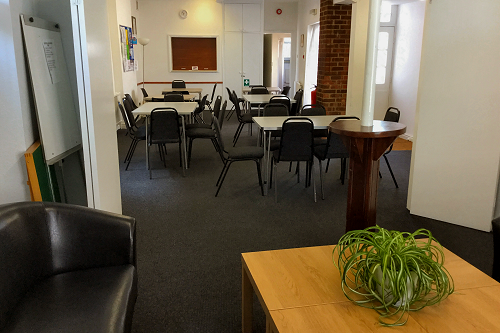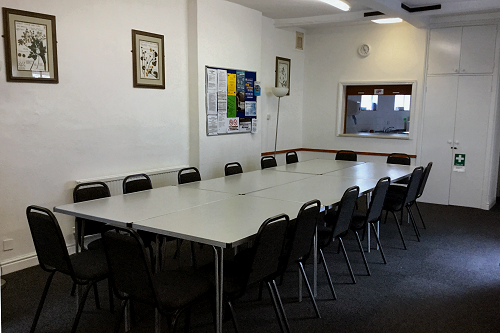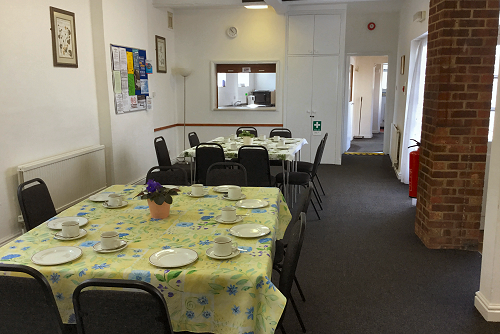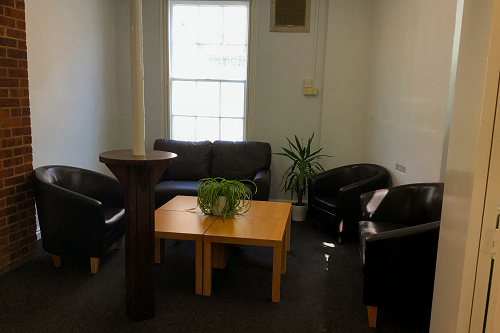 THE FREEMENS ROOM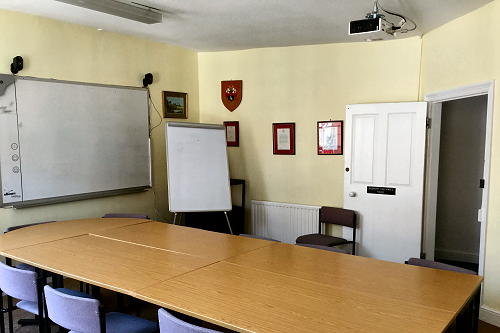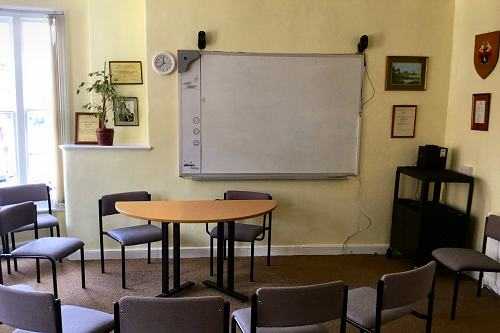 THE SUFFOLK ROOM