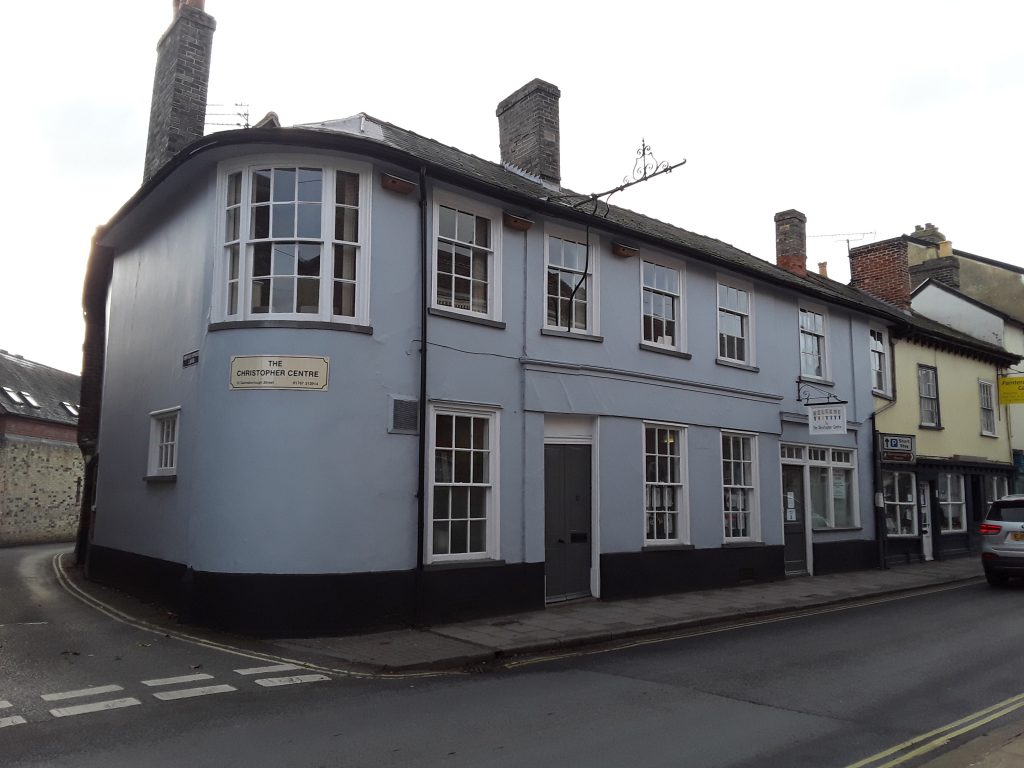 The Christopher Centre here for the  Community.
The Christopher Centre  is an 18th century Grade 2 listed building which is now a thriving community hub, housing a number of local voluntary and community organisations as well as offering a number of rooms available to hire for local events and activities.
As you explore our website you will see the many interesting and diverse groups, activities and social events The Christopher Centre has to offer. Why not host your own event  with us. Within our pages you will see the various rooms we have for hire at extremely competitive rates.
The Christopher Centre is a local community hub, located in the heart of Sudbury Town centre, almost entirely self-funded and run by a Board of trustees. As well as ensuring the preservation of an historic building, the trustees are keen to see the building used by as many individuals and groups in the local community as possible.
If you've never visited The Christopher Centre, why not call in and have a look round!